Turning Capability
Between 8 CNC Horizontal Lathes and 4 CNC Vertical Lathes, with live spindle capabilities, A&D Precision Machining has the ability to handle all aspects of medium to heavy turning requirements.
Max capacity of 80 tons between centres
104" diameter swing over bed on horizontal lathes
Turning up to 43 foot length on horizontal lathes
326" swing on vertical lathes
Live milling attachments featuring up to 125hp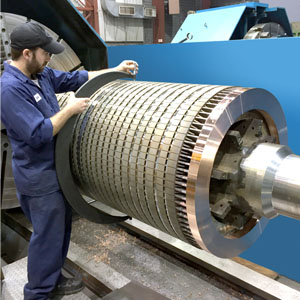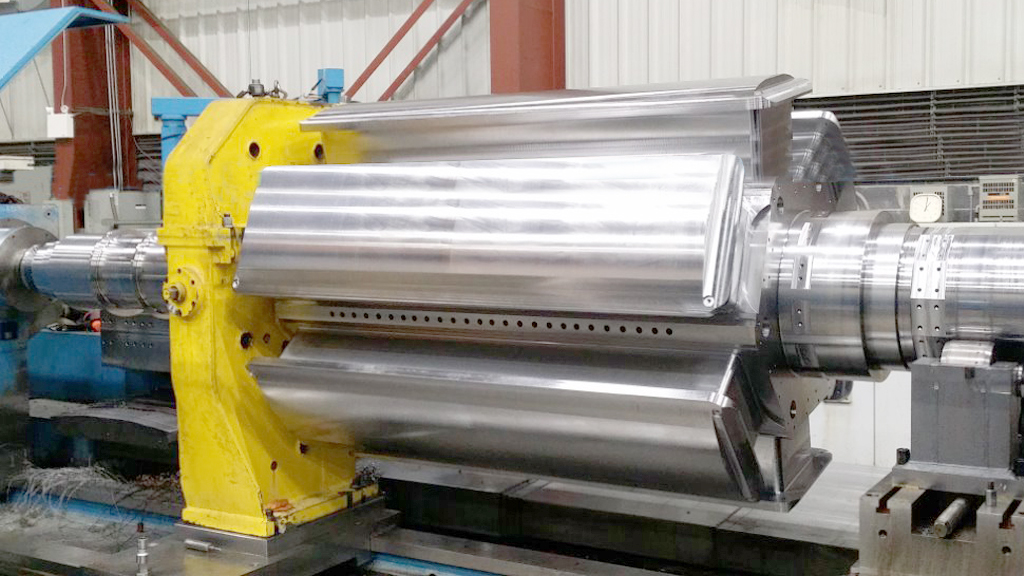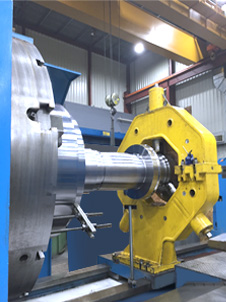 Grinding Capability
A&D Precision Machining has extensive experience in the field of CNC Cylindrical Grinding, with 3 CNC Cylindrical Grinders
Components up to 80" diameter x 33 ft. long, up to 80 tons In weight.
Circular runouts of 0.0002" or less over lengths of at least 25 feet
Roundness of 0.0001 or less on diameters up to 80"
Surface finishes of 8 rms or better (burnishing capability)
Bentley probe track electrical runouts of 0.00025" or better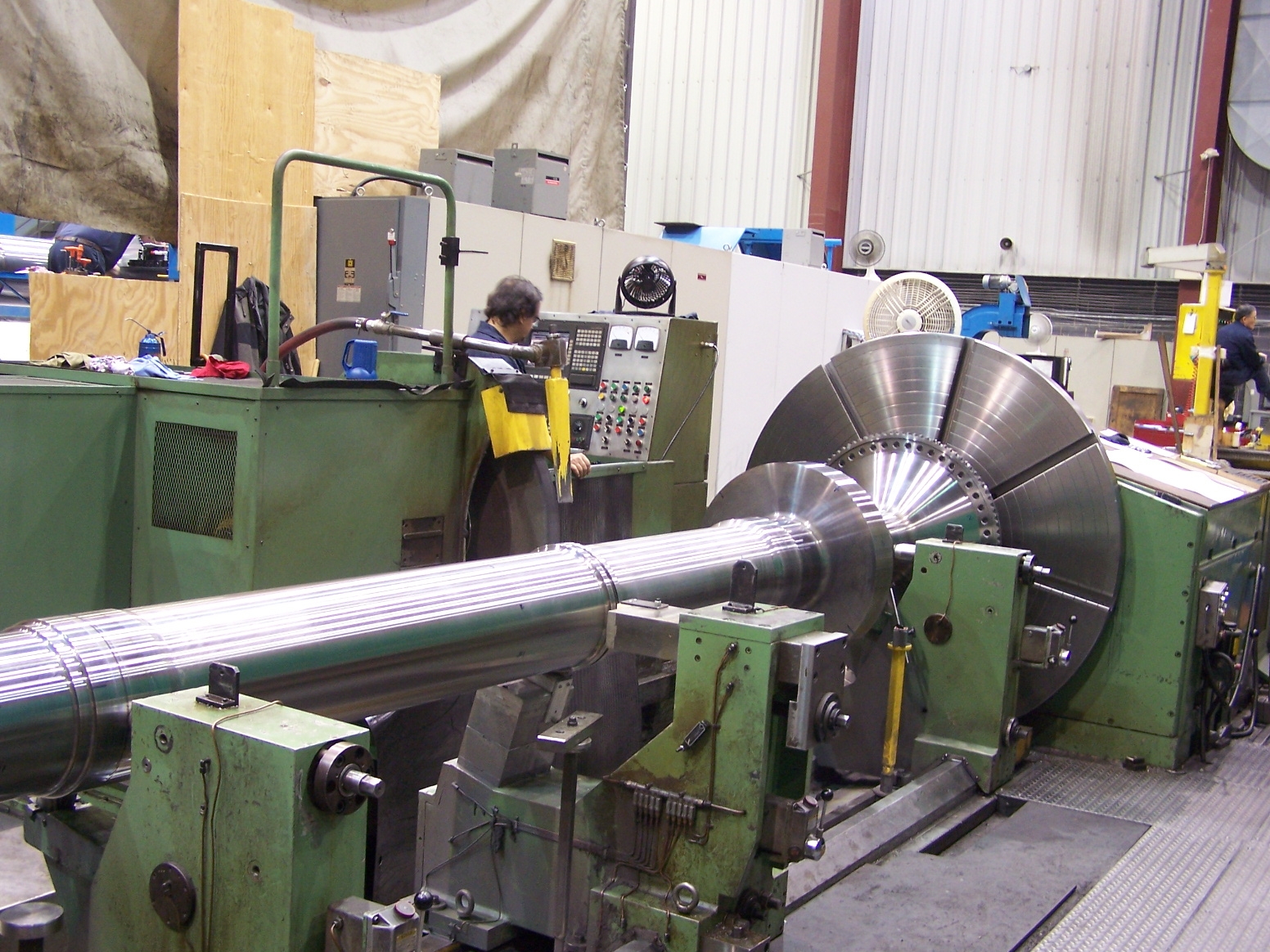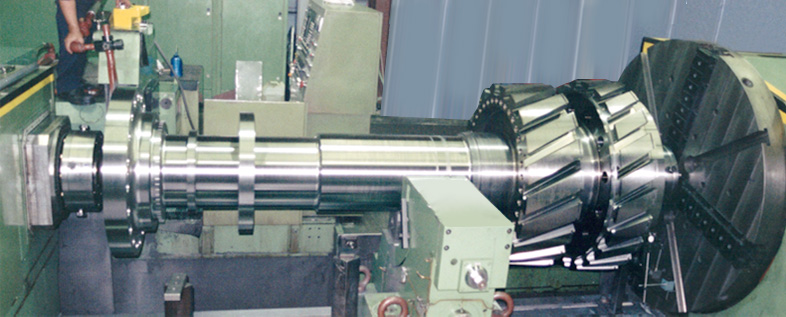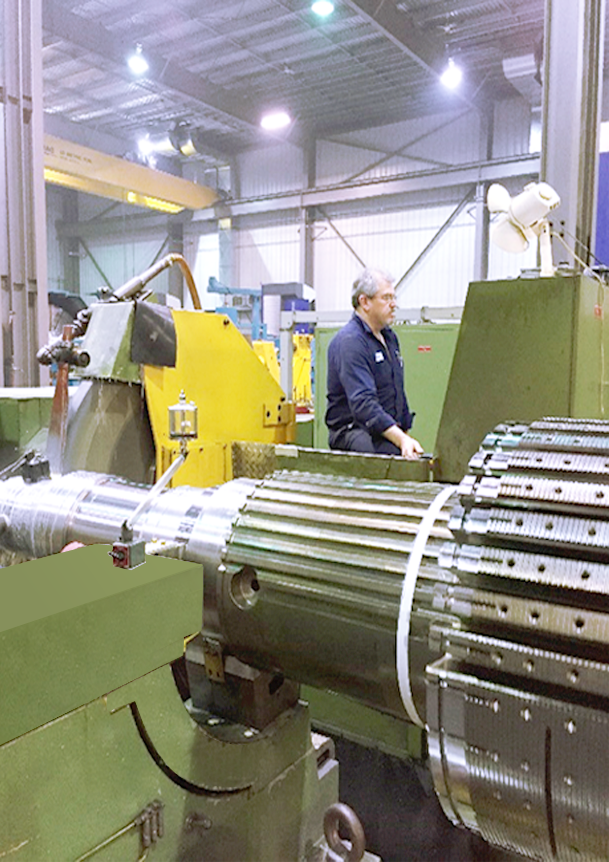 Milling Capability
We are capable of handling a full range of milling requirements up to 100+ ton components requiring heavy cuts while maintaining a high degree of accuracy.
125 ton rotary table capacity and floor milling capability
Boring Mill floor travel up to 80 feet and vertical travel up to 200"
Dual column beds
Side-Entry-Milling capabilities to profiles of 0.001"
Slotting of rotors
In-line boring to 0.001" positional tolerance over 10 foot depth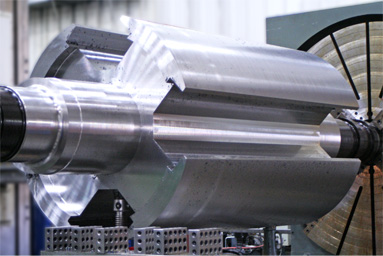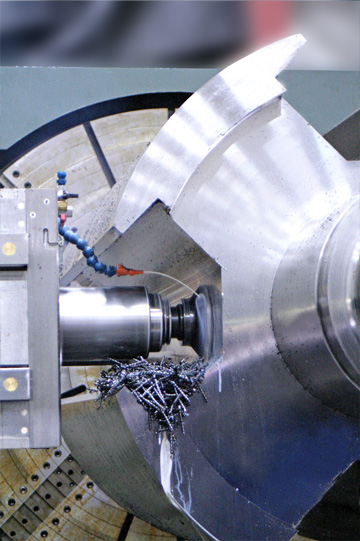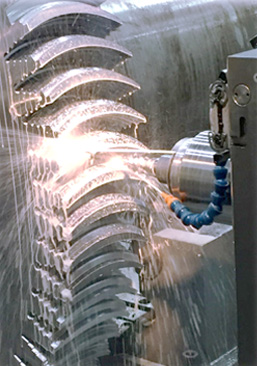 Assembly Capability
At A&D Precision Machining, we take great pride in being able to assemble our customers' products with the finished components that we previously machined:
Assembly of Turbine components
Shrinking and assembling sleeves and bushings with follow on machining
Thermal expansion of rings for interference fits up to 0.050" on diameters
Seal strip installation
Complex deburring and honing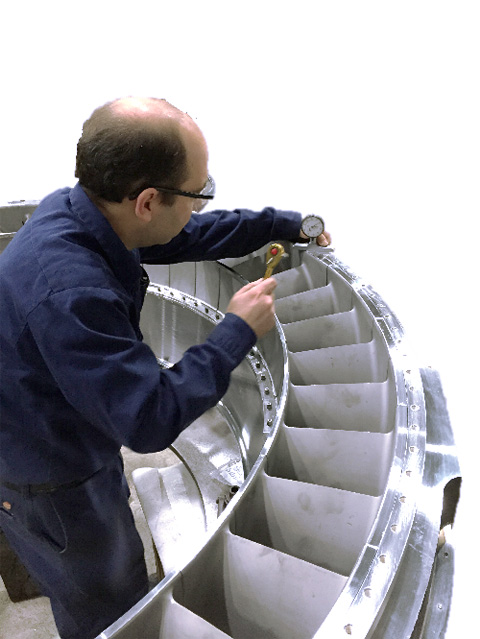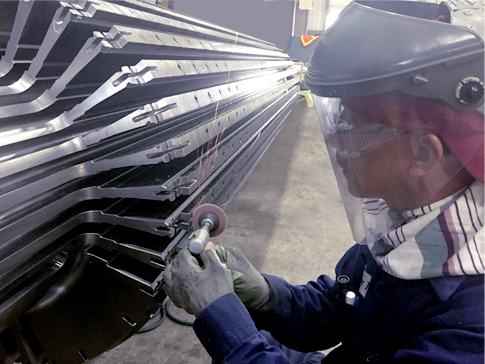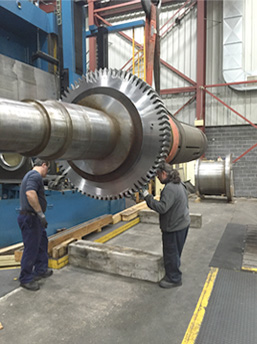 Facility
| | |
| --- | --- |
| Facility Size | 2 buildings with a total area of 61 000 sq. feet. Building height is 50 feet, 33 feet under hook. |
| Overhead Cranes | 6 overhead cranes with a max lifting capacity of 120 tonnes. |
Machine Capacity
| | |
| --- | --- |
| 10 CNC Horizontal Boring Mill | Max. vertical height of 240" on a 13' by 15' table, capable of up to 100 imperial tonnes. Machines have 7 axis capabilities. |
| 8 Horizontal Lathes | Max swing of 110" with a distance of 43 feet between centres. Capable of holding up to 80 tons. |
| 4 CNC Vertical Lathes | Max swing of 326" and vertical height of 160" under tool. Capable of holding up to 150 tons and features live tool capability. |
| 2 CNC Heavy Duty Roller Grinder | Max swing of 80" with a distance of 33 feet between centres. Capable of holding up to 80 tons. |
| Deep Hole Drillings | Capable of 7.5" diameter holes up to 120" deep while achieving a 63 rms surface finish or better. |
Milling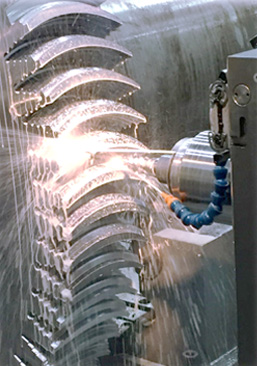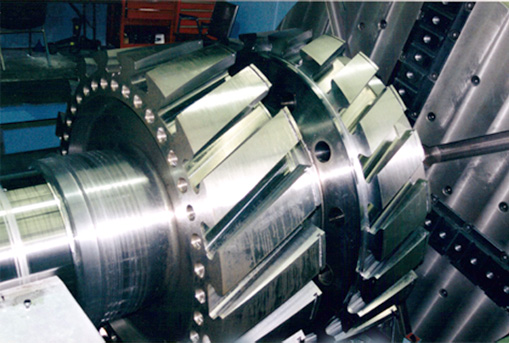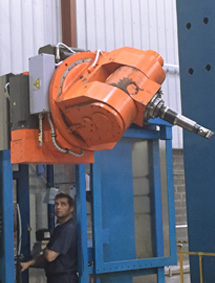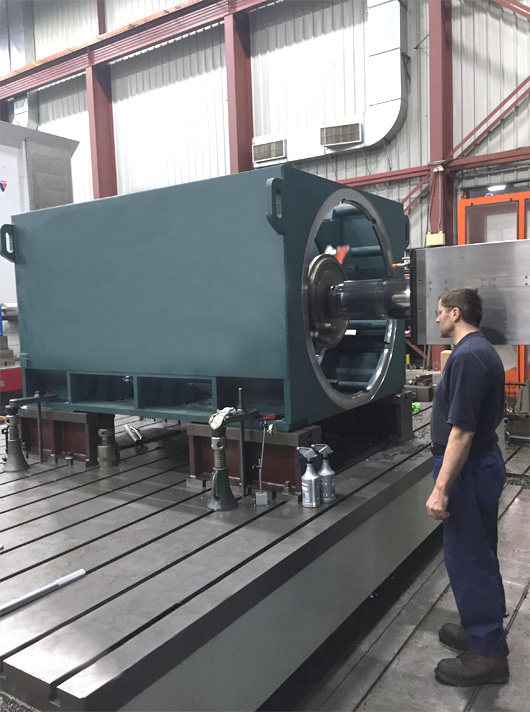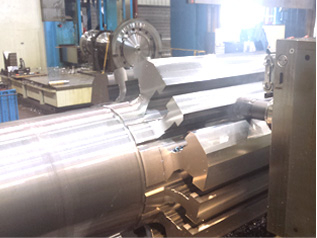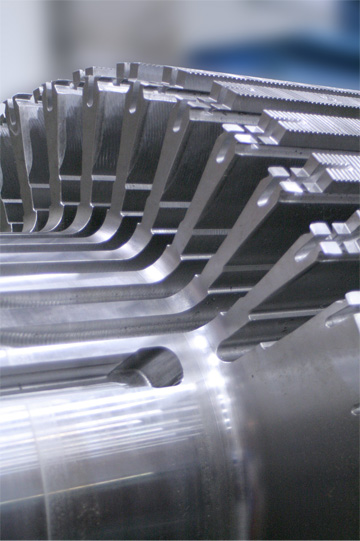 Turning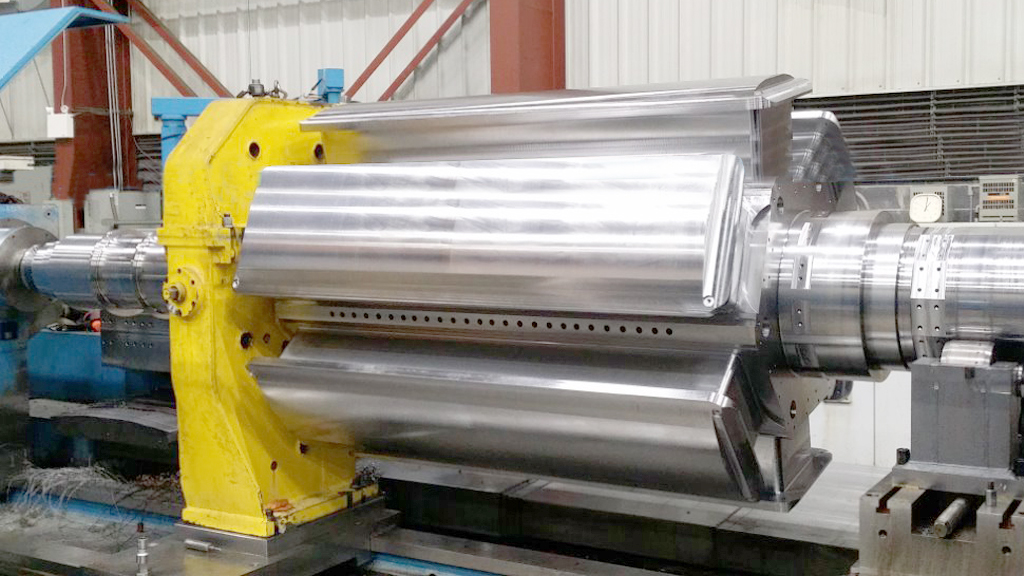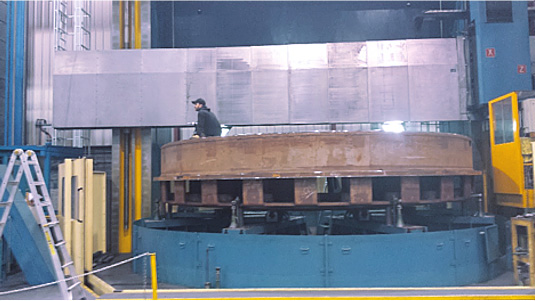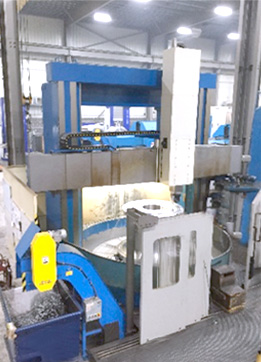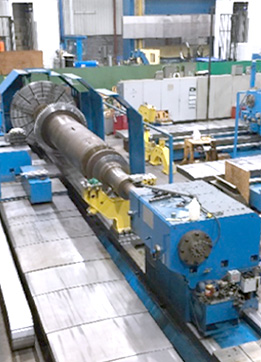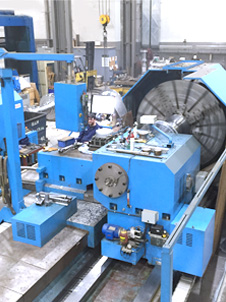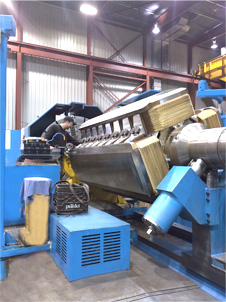 Grinding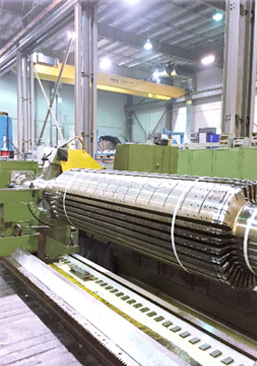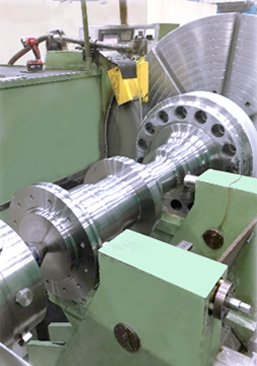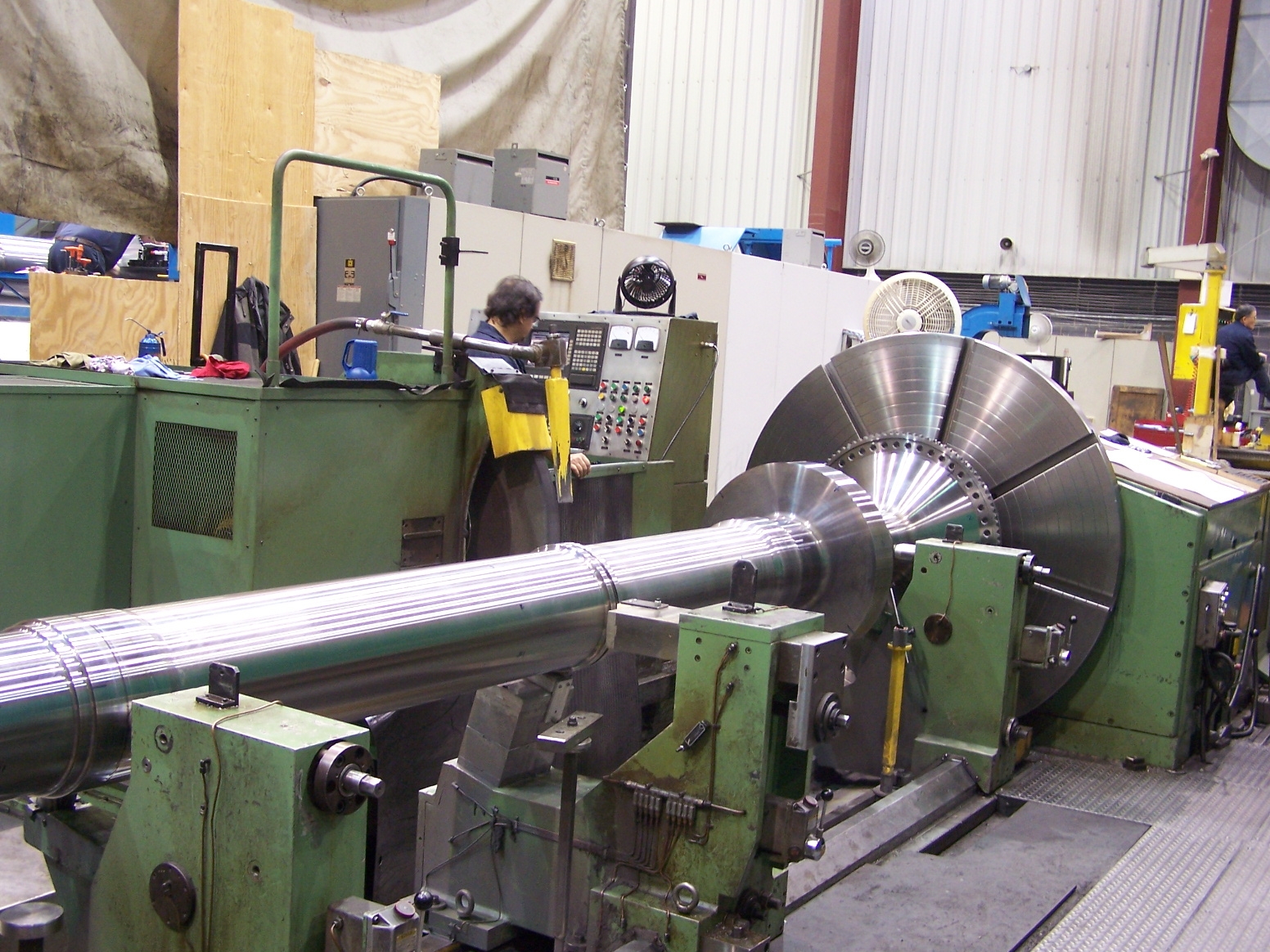 Plant